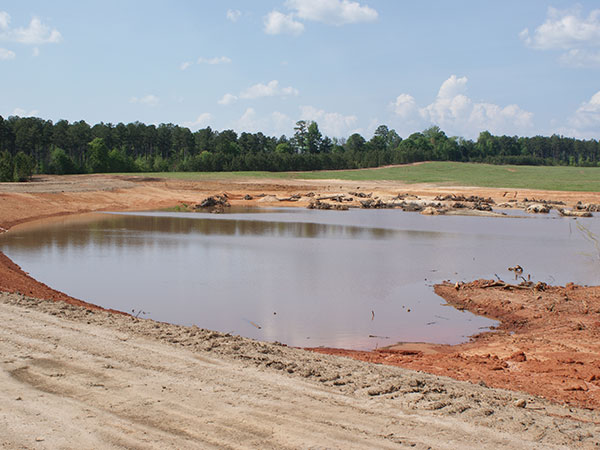 Applied Aquatics, Inc. can help you from the very start in your new pond or lake project. We offer assistance layout, design, and permitting if necessary. Proper design results in healthier, larger fish, fewer aquatic weeds, less leakage and a more aesthetic and natural appearance. The advance investment in proper planning and construction pays off in the long run.
Ponds and lakes constructed with our assistance add value to your property and result in a pond project built structurally sound and exceeding many pond building standards. Our contractors have many years of experience in building ponds and lakes and we can provide recommendations from past clients.
We also perform a number of renovation services to include dredging, dam and spillway repair, as well as pipe repair and replacement.
Call 770-328-4434 or Contact Us today to get your project started.